DHTML Menu / JavaScript Menu by OpenCube
Model,Railroad,Model railroad,trains,cadrail,ho scale,n scale,layout design,cadrail track plans,benchwork,track plans,layout plans,track
Model Railroad Construction Progress: October 2005
10/22/2005
Ok.

I've come out of hibernation. First things first: there was some basic housekeeping I needed to do. When I first got DCC I built a little drawer for the command station and stuck it underneath the mountains.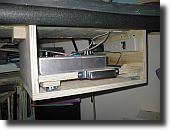 There were a couple of problems. The drawer blocked access to the tracks underneath the mountains and it had no drawer front. I decided to move the command station under where the main yard will(eventually) be, add a drawer front and paint it.

Here's the location where the command station used to be.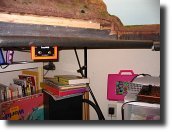 Here's the relocated command station. It's still fairly crude but looks a lot nicer with the paint and drawer front.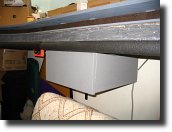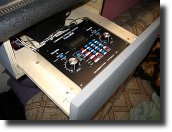 10/29/2005 - 10/30/2005
Now another task becons...sigh...one I just "love" to do...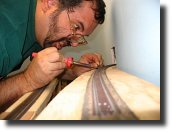 ...some of the fruits of my electrical toil.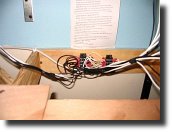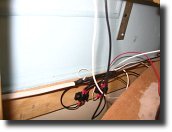 I still have more scenery to put on this particular mountain section (trees, bushes, people..etc) but I'm going to leave it alone for now.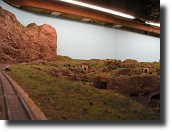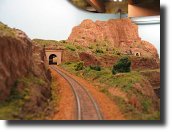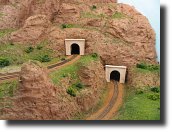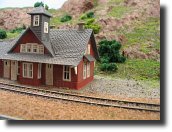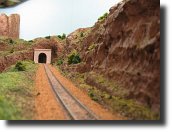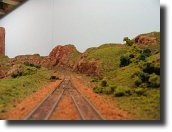 Once I finish wiring this area will get scenery next...stay tuned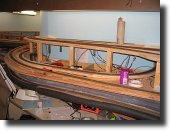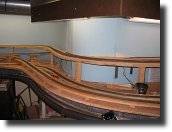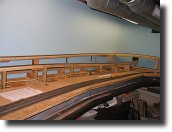 Back to Top